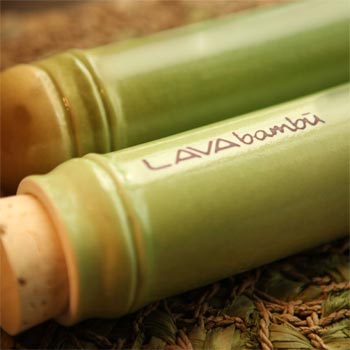 Lava Bambu Massage
60/90 minutes
Harper's Bazaar Spa Awards 2015

Winner Of Best Bamboo Massage: Lava Bambu
With so many products that are far removed from nature, Lava Bambu allows therapists the opportunity to perform a naturally heated massage.
Each Lava Bambu Zen Stick has been designed to replicate the beautiful bamboo stalks that grace the land of South China. Made with a blend of crushed seashells and porcelain, Zen Sticks are a combination of strength and flexibility, creating a beautiful implement for deep and effective massage therapy.
The only self-heating bamboo massage tool, Lava Bambu utilizes the unique technology of Lava Gel, a natural synergy of ocean inspired elements, that combines minerals, black lava, dried sea kelp, and algae to create the foundation for up to 30 minutes of deep heat. Lava Bambu is a unique and innovative massage tool that provides a deep sense of relaxation and well-being. Therapists will also benefit from using Lava Bambu, as it reduces stress and strain to the massage therapist's hands during deep tissue work.
BOOK APPOINTMENT