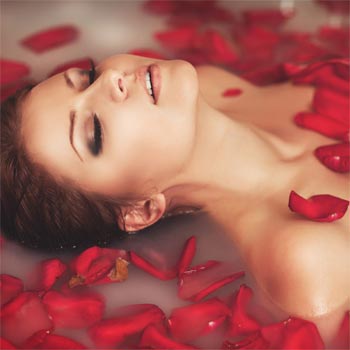 Body Renewal for Clarity / Body Renewal for Bliss
60 minutes

These healing renewals use the ionizing properties of Himalayan salt crystals to nourish both bodily and emotional wellbeing.
Packed with gorgeously stimulating argan oil, juniper and rose, 'Clarity' effectively battles cellulite, stress and exhaustion, strengthening the bio-energy fields and leaving mind, body and spirits uplifted.
A sublime combination of damascene rose otto, jasmine and rosehip seed oil, 'Bliss' is ideal for special pampering; it gently restores and relaxes the nervous system, leaving glowing skin and a sense of enhanced wellbeing.
BOOK APPOINTMENT