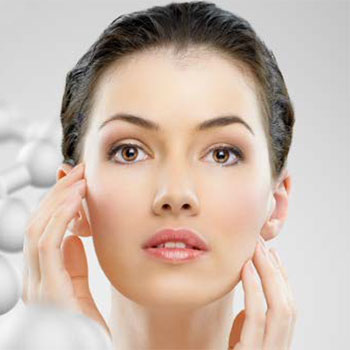 Nano Rejuvenating Oxygen Treatment
90 minutes
Over the years, environmental stressors such as air pollution and a hectic lifestyle have had a major impact on our skin. Pollution and dirt from the environment stop the ability to absorb oxygen and decreases oxygen quality while stress and poor diet increase the level of hypoxia in the skin. The lack of oxygen in our skin leads to a lot of skin problems and causes tiredness, dull, premature ageing and lifeless. In addition, in Singapore, the build-up of dirt and perspiration in the pores can lead to unhealthy and unsightly effects like pimples and white and blackheads due to the warm and humid weather. Therefore, your skin needs regular professional care to ensure that the pores are unimpeded and skin cells gain fresh oxygen and energy to maintain a healthy, radiant complexion.
If you are looking for an effective problem solution for your facial skin concerns, your answer is the SPACLUB's latest Nano Rejuvenating Oxygen Treatment.
SPACLUB's latest Nano Rejuvenating Oxygen Treatment is a unique skin rejuvenating treatment that utilises a combination of Vacuum-Detoxification technology and NanoMist-Spray technology. Vacuum-Detoxification technology assists in lymphatic drainage, accelerates the excretion of toxins, reduces the amount of sebum produced by your skin as well as clears and minimizes pores. It also removes impurities deep in the skin and removes old dead skin cells, and allows skin cells to absorb fresh oxygen while instigating new skin cell growth and natural renewal process of the skin. This helps to eliminate the existing comedone, acne scars, spots and other blemishes. It also works to tighten and tone the skin, the result is firm and radiant skin. At the same time with the SPACLUB's face care star - NanoMist-spray technology, which atomizes SPACLUB's exclusive essence into micro-particles to provide deep hydration for a more radiant appearance.
SPACLUB's latest Nano Rejuvenating Oxygen Treatment immediately improves skin textures and suppleness. Clear away the years and reveal flawless, cleaner, smoother and healthier skin with this pampering treatment process at SPACLUB see your skin renew its natural glow after your very FIRST treatment!
Effects:
Improves lymphatic circulation and removes toxins and waste
Effectively accelerates the metabolism of the skin cells
Reduces comedone and acne
Softens the skin texture
Cleans and tightens the pore
Makes the skin cells absorb plenty of oxygen and bio-energy instantly
Promotes absorption of active ingredients into skin
Moisturizes the dry and dehydrated skin
Improves dull and sallow skin
Whitens and brightens the skin and reduces pigmentation
Re-balances and maintains the skin's PH balance
Relaxes mind and relieves stress
Repairs and calms the damaged skin
BOOK APPOINTMENT