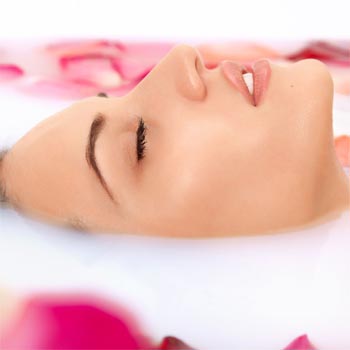 Amethyst Invigorator
90 minutes

The amethyst wrap draws deep toxins from the cells and astral body.
It revitalises and purifies the skin, lymphatic system and bio-energy field and can promote profound emotional and energetic healing.
This wrap also incorporates a Jasmine & Pearl Body Renewal, mini crystal face massage and a beautiful replenishing Jade Body Cream.
BOOK APPOINTMENT