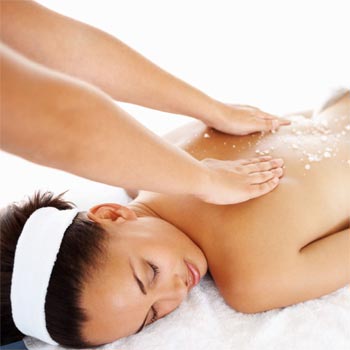 Guam Double Body Wrap
90 minutes
You are first exfoliated from top to toe then the application of Guam warm formula to hips and thighs, followed by the tummy formula or the bust formula.
Enveloped in a wrap and heated blankets you will feel the mud start to work. Left on for 30 minutes, it encourages the blood and lymphatic systems to break down fatty deposits, eliminate water retention and stimulate sluggish circulation.
Once removed you will see an immediate improvement in all areas. clothes feel looser instantly, the bust lifted, and the skin firmer, more toned and supple.
A course of 6 treatments is recommended to achieve maximum benefit.

BOOK APPOINTMENT